February Program
Thursday, February 8th Lunch and Lensic Tour
11:30 am Lunch at Il Vicino, 321 W. San Francisco Street, Santa Fe
1:00 pm Lensic Theater Tour $5 Donation RSVP to Melanie Buchleiter.
More info in Newsletter.

Attention members, please consider inviting your friends to join with this special offer:
Beginning January 1, 2018 through March 15 we can offer Half-year dues = $42.50 for new members. Membership expires June 30, 2018. For those members who join at a public event (which includes all of our branch meetings) the cost to join would be $30.25.
Starting July 1st, 2017, Regular Membership dues are $95. That is broken down into:
$59 for National AAUW ($56.00 of which is tax deductible)
$18 for State AAUW
$18 for Branch AAUW
Of the National Dues, $46 is tax deductible as a charitable contribution, while  $3 is not tax deductible because it supports AAUW Action Fund's 501(c)(4) Lobby Corps and get‐out‐the‐vote activities.
You can renew your membership by clicking the link in the invoice you receive online and pay your renewal by credit card. Or, you can pay by check by making the check out to AAUW – SF for $85.00 and mailing it to:
AAUW – SF/Membership
P.O. Box 31584
Santa Fe, NM 87594-1584.
Any questions can be directed to Luanne Moyer, Membership VP.

Check out our new Calendar view
Santa Fe AAUW
P.O. Box 31584
Santa Fe, New Mexico 87594
Santa Fe Member Center
(password protected)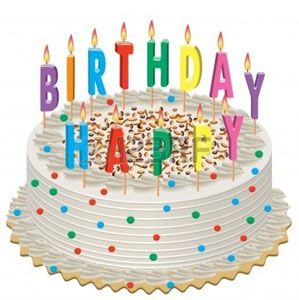 Santa Fe Branch celebrated its 80th Birthday in December 2013
Who can join AAUW?
AAUW membership consists of individual and college/university members.
If you hold an associate's or equivalent, bachelor's, or higher degree from a regionally accredited college or university, you can join AAUW as an individual (member-at-large) or as a member of one of AAUW's 1,000 branches. Branch members also belong to the national organization.
If you are an undergraduate in a two-or four-year regionally accredited educational institution, you can join as a student affiliate of a branch or a student-affiliate-at-large.
Qualified institutions are educational institutions that offer recognized associate, baccalaureate, or higher degrees and that have full regional accreditation (including two-year or community colleges) or appropriate professional association approval.
If you have any questions about our branch or would like to join or visit, please Contact Us.
AAUW is a national organization that advances equity for women and girls through advocacy, education, philanthropy and research.
Since 1881, AAUW has been the nation's leading voice promoting education and equity for women and girls. In principle and practice, AAUW values and seeks a diverse membership. There shall be no barriers to full participation in this organization on the basis of gender, race, creed, age, sexual orientation, national origin, disability, or class.